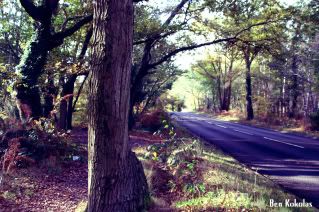 Image by Ben Kokolas
Her search for an answer
Took her beyond the edges of the map,
Down roads paved with more questions.
Grief is her companion on this trip,
A cumbersome stray dog
That never quite sheds its feral nature.
The murmur of reluctant voices
Pelt her senses,
Silent taunts that only cement her resolve.
The dense smoke of days gone by
Wafts around her,
Seeping through her cracks,
Obscuring the view rushing by her window,
Masking her constant pain.
Grief invites her
To drink of his sorrows,
To lose herself in despair.
She refuses the distraction,
Continuing her search for an answer,
Still questioning how
The man who so easily entranced her
Could slip so easily from her life.