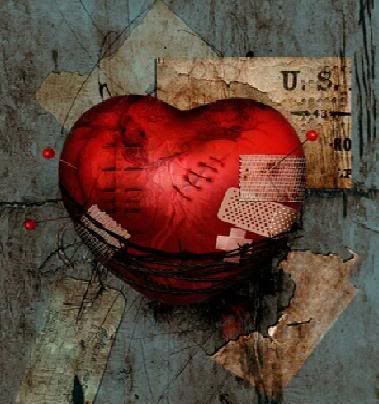 If you could see through my eyes
You would not recognize the woman in my mirror,
Watching the happy façade that greets you
Crumble in the privacy of my room.
You would see my path is not of my choosing,
Crippled by an emotion too strong to forget.
You would see a world of tender fantasies
Dying of neglect.
If you could listen with my ears
You would hear the echoes of love,
All that a shattered heart will hold.
With my ears you would hear the yearning wind
Blowing your name through the willows each night,
A constant reminder of my pain.
If you could stand in my place,
You would walk my lonely streets
And understand the tears I never reveal,
The life I can't piece together.
You would battle for my sanity,
A victory slipping out of reach
With each breath I take.
If you could dream with my heart
You would remember the prince
Who rescued and condemned me with one smile.
You would find I'm losing my faith,
Releasing the hope I embraced for too long.
If you could see through my eyes,
You would know why I love you,
And why life without you will kill me.